by Evelyne Leopold, The Huffington Post, 13 June 2011
World leaders gathered at the United Nations to mark the 30th anniversary of the HIV/AIDS epidemic and put out a 102-paragraph declaration. Adrienne Germain, the president of the International Women's Health Coalition (IWHC), has been working on women's issues all her adult life and was active in the 1994 Cairo conference on women, also known as the CPD (International Conference on Population and Development). In an interview with the Huffington Post, Germain and Alexandra Garita, an international policy program officer at IWHC, discuss the declaration and the controversies that arise whenever sex is on the agenda. The declaration, produced every five years, gives U.N. agencies a mandate for their programs and advises governments where best to spend monies.
Q: What about access to family planning, to birth control?
AG: We lost reproductive rights and reproductive health language from the 1994 Cairo document and from early drafts here. Reproductive rights, for example, also includes the right to freely and responsibly decide on the number and spacing of one's children. If you lose that and you have no reference to family planning services in the document, then you basically have no reference to contraception for women. You also don't have protection for women living with HIV who are sterilized without their consent and who are forced to have abortion. It is not a rare occurrence in southern Africa (including South Africa).
Q: Who opposed rights for adolescents or women?
AG: Some people have referred to this as a perfect storm created by a combination of the Holy See and Egypt (less so Iran). Read more…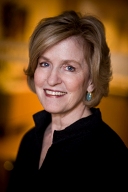 Adrienne Germain